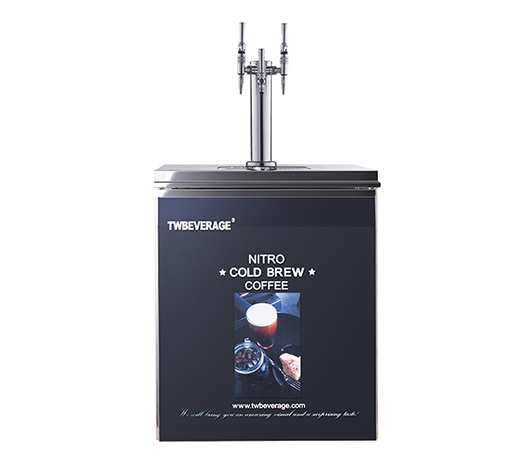 随着星巴克推出"气致"冷萃氮气咖啡(Nitro Cold Brew),氮气咖啡正式进入咖啡连锁企业产品目录,为消费者提供了更多的选择。
商用氮气咖啡是将冰滴冷萃咖啡或美式咖啡液体,在低温高压的环境下注入氮气萃取出咖啡液体中的咖啡油质。通过TWBEVERAGE商用氮气咖啡机萃取出的氮气咖啡口感如奶油般的细腻、绵密,同时并不改变咖啡原有的风味,咖啡表面覆盖着厚厚的咖啡"奶沫",咖啡杯子表面呈现棕色的咖啡瀑布渐变视觉效果,给顾客新颖的体验感观。
田湾实业(上海)有限公司生产的商用氮气咖啡机完全是在天然的咖啡中加入食品氮气制成,在美欧市场极受消费者的追捧,自推出以来每年以30%以上的销量增涨,是咖啡连锁公司的首选商用氮气咖啡机,TWBEVERAGE商用氮气咖啡机能让咖啡含氮量更高,咖啡瀑布效果更强、更持久,口感更细腻。TWBEVERAGE商用氮气咖啡机拥有独立的知识产权,获多项国际专利。
...................................................................................................
As Starbucks launches Nitro Cold Brew, nitro coffee enters the coffee chain's catalog, offering consumers more choices.
Commercial nitro coffee is made when cold brew coffee or American coffee liquid is joined by nitrogen gas in a low temperature and high pressure environment. The nitro coffee poured by the TWBEVERAGE commercial nitro coffee machine tastes like an iced coffee that already has cream and a touch of sugar added, with a foamy head on top, but without changing the original coffee flavor. The coffee emerges from a tap looking like a cascade of brown liquid, giving the customers a new look.
Tianwan Industrial (Shanghai) Co., Ltd. production of commercial nitrogen coffee machine is entirely natural coffee infused with food nitrogen, which is much popular in the US and European markets, with more than 30% annual sales growth. It's the first choice of coffee chains. TWBEVERAGE commercial nitro coffee machine can make coffee higher nitrogen content, coffee waterfall effect stronger, more durable, more delicate taste. TWBEVERAGE commercial nitro coffee machine with independent intellectual property rights, a number of international patents.